Posted on 12th Mar 2019 @ 2:34 AM
Huawei has announced that its current Mate-series flagship smartphones ,Huawei Mate 20 series, has shipped more than 10 million units in just 4 and a half months.It also announced that the Mate 20 series has broken the previous Mate-series and P-series sales record for the same time duration in Greater China.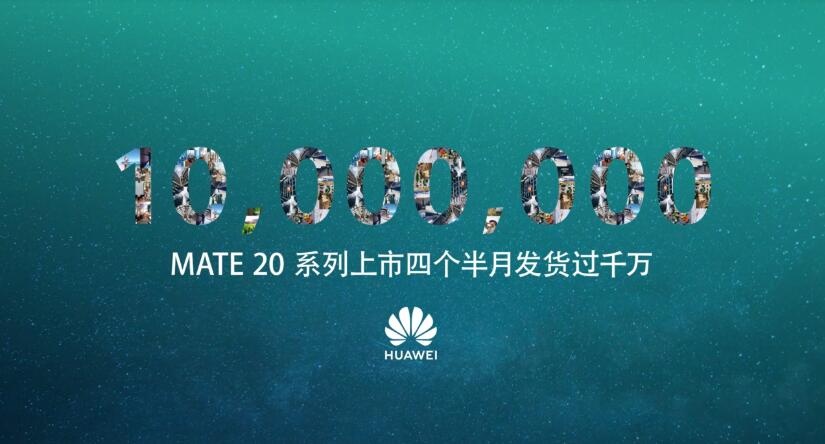 While the numbers obviously suggest the popularity of the Mate 20 series in the region, the company also says that the devices in this smartphone series also continues to sell well in Western Europe, the Middle East, Asia Pacific, and other regions.
Making a statement regarding this milestone, Yu Chengdong, CEO of Huawei's consumer business said on Weibo: In four and a half months, Huawei's Mate20 series shipments broke 10 million units! Thanks to the support, praise and recognition of global consumers, and the pertinence given by everyone. It is suggested that there will be more breakthroughs in 2019 and I look forward to sharing with you the joy of technological advancement
In December last year, the Chinese giant had announced that its global smartphone shipments exceeded the 200 million units mark,representing an increase of 66 times in eight years. At that time,the company had reported shipments of Mate 20 series at 5 million units.In January this year, the number increased to 7.5 million units.
In the year 2018, the company's smartphones shipment crossed 206 million units and it was reported that Huawei's consumer business revenue has reached $52 billion, which is the largest revenue of Huawei's BG business.
Earlier, Huawei's Consumer Business President He Gang had said that the company could be looking to ship around 230 million to 250 million units this year. However, he stressed that everything is dependent on the market conditions and ensuring steady progress with channels and supplier partners. The numbers show that the company is aiming to grow its mobile business by around 30 percent to 50 percent year-on-year.