Backpack Mummy Baby Diaper Bags,Nappy Bags For Mom,Stroller Bags For Maternity Mother,Skinly
Backpack Mummy Baby Diaper Bags,Nappy Bags For Mom,Stroller Bags For Maternity Mother,Skinly
Your Price:
US$59.98
(You save

US$7.30

)
Shipping:
Calculated at checkout
Delivery Time:
Ship from china with 5 ~ 30 Business Days
Payment Methods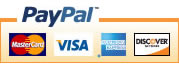 Currency Converter
---
Item Type:Diaper Bags
Pattern Type:Dot
Brand Name:Skinly
Main Material:Polyester
Size:(30cm
Closure Type:Zipper
Style:Backpack


Find Similar Products by Category
Product Reviews
Posted by Ifat H. on 30 Aug 2016
Very saticfie from the bag. The delivery took a lot of time, so you must consider that.
---
Posted by Evelin S. on 25 Jul 2016
excelente bolso, mas que satisfecha, le doy un diez, muy buena calidad tambien y envio muy rapido. Muchas Gracias
---
Posted by Joanna G. on 09 Jul 2016
Super!!!!
---
Posted by Valquiria S. on 07 Oct 2016
Bolsa perfeita, apenas o trocador tem o tamanho pequena, mas a bolsa em si é otima!
---
Posted by Yulia G. on 25 Sep 2016
I received the bag very happy with the quality. It came very quickly.
---
Posted by Evgeniy A. on 07 Sep 2016
сумка отличного качества. доставка быстрая. Продавец тоже молодец. быстро отвечает на вопросы! рекомендую заказывать у него) честно не реклама)) реально все понравилось!)
---
Posted by Gala B. on 26 Aug 2016
Отличная сумка! Спасибо за быструю доставку и качество!
---
Posted by Natalia K. on 22 May 2016
Хорошая удобная сумка!! Качество хорошее. Все как на картинке.
---
Posted by Daniela P. on 17 May 2016
Es la mejor compra que he hecho! Excelente producto, con mucho espacio, bolsillos y accesorios. El diseño es hermoso. Gracias, estoy feliz!
---
Posted by Camila G. on 01 Aug 2016
SIMPLESMENTE AMEI! coube todas as coisas do meu bebê que ainda vai chegar e o porta lenço umedecido foi uma boa surpresa, pois achei que seria inútil. as alças são mais grossas o que faz com que o peso seja bem distribuído e não parece nada pesado. Queria que a cor fosse creme, mas não tinha mais disponibilidade. então acabei ficando com a preta que é bastante escura por dentro. mas gosto muito. comprei no dia 10-06-16 e chegou 01-08-16 para Salvador Bahia. Um bom tempo considerando compras normais do Ali Express. É exatamente como mostra as fotos!
---